Patient Rights & Responsibilities
Patients and surrogate decisions makers (parent, legal guardian, person with medical power of attorney) may exercise the following rights while receiving care or treatment in the facility without coercion, discrimination, or retaliation. Each patient, or when appropriate the patient's representative (as allowed under State law), will be informed of the patient's rights in advance of furnishing or discontinuing patient care whenever possible.
Every patient has a right to:
Impartial

 

access to care, regardless of race, color, religion, sex, national origin, disability, age, sexual orientation, or veteran's status.
Be

 

fully informed in advance of care or treatment

 

and

 

actively involved in the plan of care. This includes the treatment plan, discharge plan, and pain management plan.
Participate in informed decision-making; request

 

or refuse treatment after being adequately informed

 

of the benefits and risks of the proposed treatment and the alternatives to the proposed treatment;

 

not be subjected to any procedure without his/her voluntary, competent, and understanding consent

 

or that of his/her legally authorized representative;

 

designate a surrogate decision maker

 

(durable power of attorney for healthcare) in case the patient is incapable of understanding a proposed treatment or procedure or is unable to communicate his/her wishes regarding his/her care.The patient's family has the

 

right of informed consent of donation of organs and tissues. The family will be treated with discretion regarding their values and beliefs regarding organ and tissue donation.
Exercise advance directive

 

regarding decisions at the end of life in accordance with the Federal and State Patient Self Determination Act and to have hospital staff and providers comply with these directives.
Have a family member or representative of his/her choice and his/her own physician notified promptly of his/her admission to the hospital;

 

obtain

 

from the practitioner responsible for coordinating his/her care

 

complete and current information concerning his/her diagnosis;
Personal

 

privacy and confidentiality

 

of information within the limits of the law;

 

Access information contained in his/her clinical records

 

and request an amendment to records if he/she believes information has been misrepresented, within the limits of the law; Request that pre-admission and post-discharge communications be done at an alternative phone number or address; Request and receive a list of certain disclosures of personal health information made in accordance with State and Federal laws.
Receive care in a safe setting

 

that protects them physically and emotionally.
Be free from all forms of abuse or harassment;

 

The patient has a right to access to protective services (guardianship, advocacy services, conservatorship, child and adult protective services, state licensure office, state ombudsman program, and the Medicaid fraud control unit).
Be free from unnecessary use of physical or chemical restraint and/or seclusion;
Access their health information, except in certain limited circumstances;
Be fully informed of and to

 

consent or refuse to participate in any unusual, experimental or research/educational project

 

without compromising his/her access to care or services.
Know the

 

identity and professional status of any person providing patient care

 

and to know which practitioner is primarily responsible for his/her care;

 

Know of any professional relationship

 

among individuals who are treating him/her, as well as, the relationship to any other healthcare or educational institutions involved in his/her care;

 

Know the reasons for any proposed changes in the professional staff responsible for his/her care.
Receive a complete

 

explanation of the

 

need for transfer

 

either within or outside the facility and to be informed of the alternatives to such a transfer. The facility to which the patient is transferred must agree to the admission prior to the transfer. The patient (or his/her delegate) has the right to be

 

informed by the practitioner responsible for his/her care

 

of any continuing health care requirements following discharge from the hospital.
Request and receive an itemized statement

 

of services rendered within a reasonable period of time; The patient has a

 

right to be informed of the source of the facility's reimbursement for his/her services,

 

and of any limitations that may be placed upon his/her care; The patient has the right to timely notice prior to termination of his/her eligibility for reimbursement by any 3rd

 

party for the cost of care.
Have pain treated as effectively as possible

 

through drug and non-drug pain relief measures.
Considerate and respectful care

 

at all times and under all circumstances, with recognition of the person's dignity.
Access to communicate

 

to people outside the hospital by means of visitors and by verbal and written communication. The hospital will provide an interpreter if the patient is not fluent in English. The facility will provide access to auxiliary aids if the patient is hearing speech, or visually impaired.
Request consultations, second opinions, or the changing of a physician;

 

this may be at the patient's own expense.
Refuse treatment to the extent permitted by law;

 

Patient's have the right to leave "against medical advise," however, the relationship with the patient may be terminated upon reasonable notice.
Be informed of the hospital rules and regulations

 

applicable to patient conduct.

 

Patients are entitled to information about the mechanisms for the initiation, review, and resolution of patient complaints and grievances.
Participate in the consideration of ethical issues

 

including conflict resolution, withholding resuscitative services, and foregoing or withdrawing life sustaining treatment.
Receive visitors of their choosing, including, but not limited to, a spouse, a domestic partner (including a same-sex domestic partner), another family member, or a friend. Patients may refuse to consent to a person visiting them, or may withdraw consent to see a visitor at any time. OCH will not restrict, limit, or otherwise deny visitation privileges based on race, color, national origin, religion, sex, gender identity, sexual orientation, or disability.

 

Patients may designate a "Support Person"

 

to exercise their visitation rights on their behalf. OCH can apply reasonable clinical restrictions and other limitations on patient visitation. 

 

Reasonable restrictions

 

may be based upon, but are not limited solely to, any of the following:
a court order limiting or restraining contact;
behavior presenting a direct risk or threat to the patient, Hospital staff, or others in the immediate environment;
behavior disruptive of the functioning of the patient care unit;
reasonable limitations on the number of visitors at any one time;
patient's risk of infection by the visitor;
visitor's risk of infection by the patient;
extraordinary protections because of a pandemic or infectious disease outbreak;
substance abuse treatment protocols requiring restricted visitation;
patient's need for privacy or rest;
need for privacy or rest by another individual in the patient's shared room; or
when patient is undergoing a clinical intervention or procedure and the treating health care professional believes it is in the patient's best interest to limit visitation during the clinical intervention or procedure.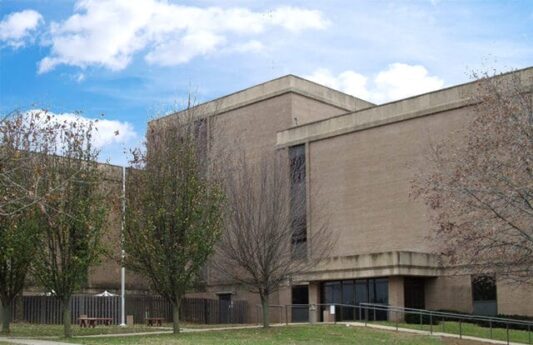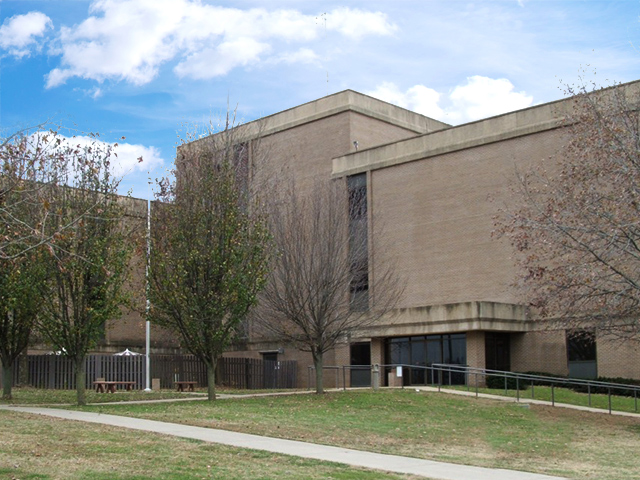 Every patient has a responsibility to…
To provide accurate information about your present condition and past medical history;
Adhere to your prescribed treatment plan and instructions;
Accept responsibility for refusing treatment;
Fulfillment of financial obligations;
Observe facility rules and regulations; The patient, family, and visitors will respect Ozarks Community's tobacco free policy by refraining from the use of such products  (cigarettes, cigars, pipe, and smokeless tobacco) while on owned or leased Ozarks Community properties or buildings.
Recognize the rights of other patients and families;
To adhere to the facility policy for conflict resolution regarding determining the patient's wishes and decision making;
To discuss pain relief options and work with healthcare staff to develop a pain management plan;
To acknowledge that you have received the facility's Notice of Privacy Practices.