At Ozarks Community Hospital, we want our healthcare providers to focus on what they do best: caring for patients. We pride ourselves on hiring dedicated, compassionate physicians and support staff who work diligently to make the entire medical experience positive for our patients.
Ozarks Community Hospital offers the best of both worlds:
Though we are a multi-campus health system with more than 80 employed providers, our focus on primary care makes it seem more like a large group practice. Ozarks Community Hospital is the antithesis of a specialty-care focused medical tower.
At Ozarks Community Hospital, physicians have the freedom of an independent practice without the hassle of overhead and staff management.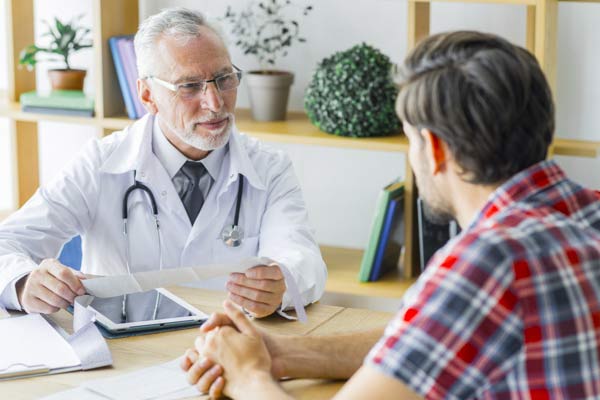 Why choose Ozarks Community Hospital?
Our physician compensation structure is production-based and payer blind. The average annual compensation for our family practice physicians is $220,000.
Benefits include Health, Dental & Vision plans and 410(k) retirement options.
Our physicians are free to set their own schedule and enjoy flexibility.
Practice opportunities include Family Practice, Emergency Medicine and Specialty services.
Our hospital and clinic locations vary in size from small towns to mid-level cities.
Ozarks Community Hospital is an approved site through the National Health Service Corps and the Health Professional Loan Repayment State of Missouri program, offering loan repayment options to qualified providers.
Be a part of a unique team dedicated to providing exceptional healthcare and preventative services to all patients.
Contact us at [email protected] or contact our Human Resources Department  at (479) 344-6417 (Arkansas) or (417) 724-3004 (Missouri) to learn more.
Employee Benefits
At Ozarks Community Hospital, we strive to provide exceptional health care services to our patients. We understand the quality of services we provide has everything to do with the dedication of our employees and professional staff. That's why Ozarks Community Hospital offers a comprehensive benefits package for all eligible employees. The Benefits Summary provides a brief overview of each benefit plan available. All plans are offered to full time employees no later than 90 days of employment.
For more information, contact Human Resources by phone (417) 724-3004 or email [email protected].
Group Health Insurance Plan
Ozarks Community Hospital offers a comprehensive self-funded PPO plan. Prescription drug plan included. Employee discounts available when using OCH providers and services. Preventative care included at no cost.
Accidental Death & Dismemberment Insurance
Pays specific amounts directly to you for accidental injury. Pays in addition to any other insurance. Coverage for on or off the job accidental injury included.
Cancer Insurance
Pays specific amounts directly to you for cancer treatment. Pays in addition to other insurance. Wellness benefit of $100 per year included. Basic and Enhanced coverage is available.
Dental Insurance
Coverage for preventative, basic, major and orthodontia procedures included. $1,000 annual benefit per person. Two levels of coverage are available.
Dependent Care
Dependent Care coverage accounts are for eligible employees to cover expenses up to $5,000 for certain dependent care if the care is required in order for the employee (spouse) to work.
Flexible Spending Account
Commonly know as a medical reimbursement account. A Flexible Spending account is a pre-tax payroll deducted debit account to cover out of pocket eligible health related expenses. The maximum annual election amount is $2,500.
Short Term Disability Insurance
Provides employees with short-term disability. Referred to as "pay check" protection. Pays up to 60% of your gross income for 12 months after you are disabled for 31 days for accident and sickness incurred off the job.
Term Life Insurance
Employees may choose between $20,000 and $180,000 death benefit with no health questions to be answered during initial enrollment. Maximum amount of $500,000 or 5 times the annual salary is available.
Vision Care
Retail and independent providers based Vision coverage offers co-pay on exams, lenses and frames. Contact lenses in lieu of lenses and frames.
401(k) Retirement Plan
401k retirement plan available for all employees at their date of hire. Pre-taxed contributions, online account management and a variety of investment options available.
LifeLock Identity Theft Protection
Two tiers of affordable identity theft protection available. Protect your personal information and defend against attacks with 24/7, proactive identity theft protection from LifeLock.
Paid Time Off
A generous paid time off program available to full-time and part-time employees. Full-time employees can accrue up to 3.5 weeks per year of PTO time (based off of a 40 hour work week).
Holiday Pay
Ozarks Community Hospital observes (6) paid holidays as paid days off for eligible employees. Full time qualified employees receive (8) hours, part time employees receive (4) hours. New Years Day, Memorial Day, July 4, Labor Day, Thanksgiving and Christmas.
Ozarks Community Hospital does not discriminate against any persons (including applicants for employment or current employees) regardless of race, creed, color, religion, sex (including gender identity, gender expression, sexual orientation, and pregnancy), marital status, national origin, citizenship, age, handicap/disability, ancestry, genetics, disabled Veteran or Vietnam era veteran status or any other status protected by State or Federal law.
Applicants have rights under Federal Employment Laws: