OCH Newton County Clinic
Neosho, Missouri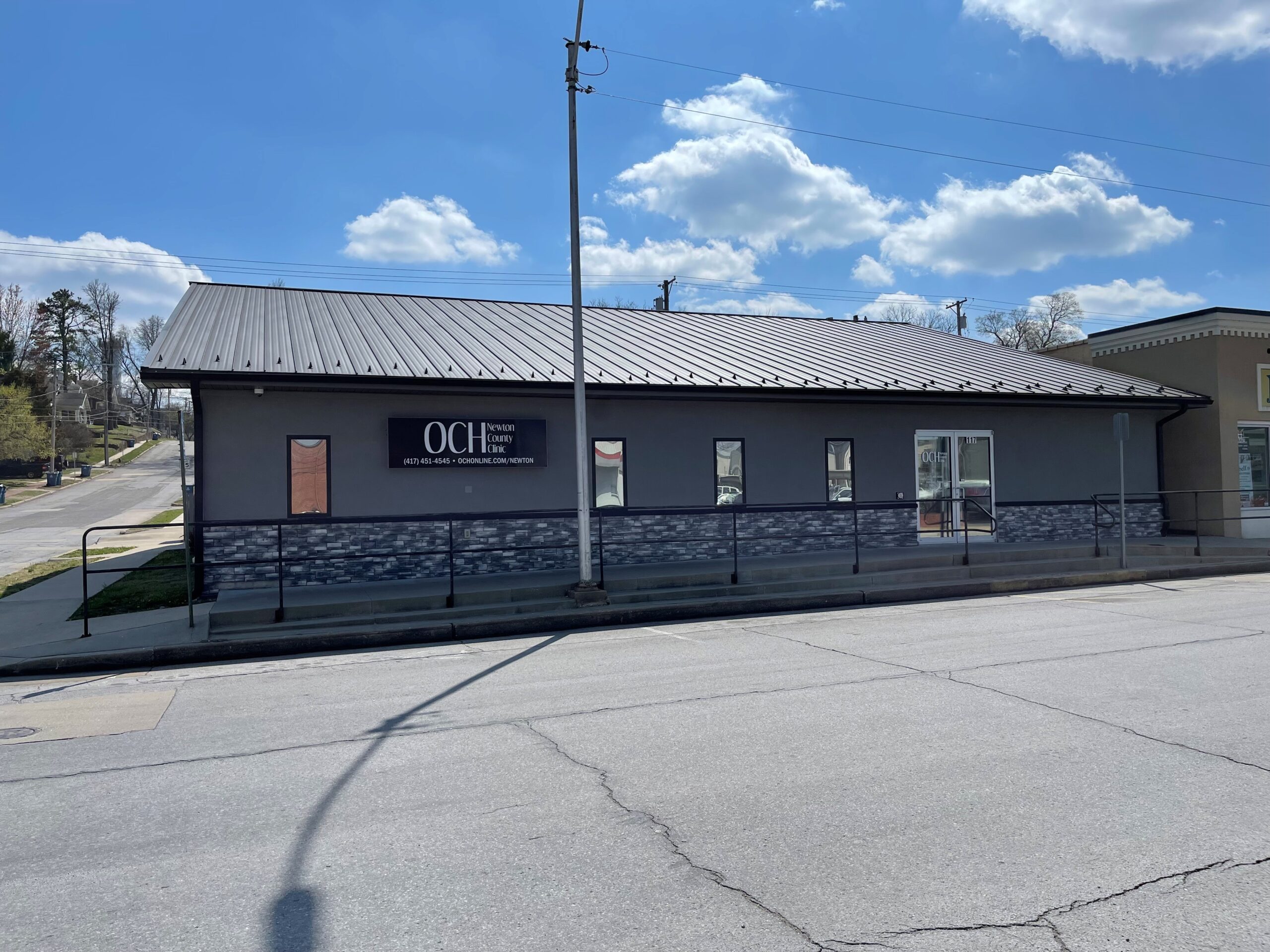 The OCH Newton County Clinic is a rural health clinic located in Neosho, Missouri  
Clinic Administrator 
Vicki Plumlee
Assistant Clinic Administrator 
Casey Stanley
Clinic Manager 
Amanda Beck
Front Office Manager 
Tiffany Griffin
RHC Clinic Medical Directors
Craig Pendergrass, DO
Robert L. Sweeten, MD
For inclement weather or necessary location closures, please refer to our Facebook for the latest updates.
 East Hickory Street:  
117 East Hickory Street 
Neosho, MO 64850 
East Hickory Street:
Phone: 417-451-4545 
Fax:  417-451-4546
M-F: 8am-5pm
Extended hours every first Thursday of the month until 5:30pm
This clinic provides Family Practice services including (but not limited to):
PREVENTATIVE CARE 
• Immunizations
• Health Screenings
• Well and Sick Child Check Ups
• Annual Adult Wellness Visits
• Nutrition Guidance/Weight Loss Management
• Specialty Referrals
• Laboratory Services
ACUTE CARE
• Flu
• Earaches
• Infections
• Sore Throats
• Common Colds
• Respiratory Illness
• Simple Lacerations
COMPLEX CHRONIC CARE 
• Diabetes
• Asthma/COPD
• Evaluation of Cirrhosis
• Hyperlipidemia
• Suboxone Therapy
• Wound Care Management
• Evaluation of Hepatitis B and C
• Hypertension/High Cholesterol
MINOR PROCEDURES 
• Suturing
• Skin Biopsy
• Cyst Removals
• Joint Injections
• Skin Tag and Lesion Removals
BEHAVIORAL HEALTH
• Depression/Anxiety Screening and Treatment
• ADHD, Bipolar, Tourette's, Schizophrenia, and Insomnia treatment
DISCLAIMER: This clinic is not a hospital and is not intended for emergency situations. If you think you may be experiencing a medical emergency, dial 911 or visit the nearest emergency room immediately for assistance.