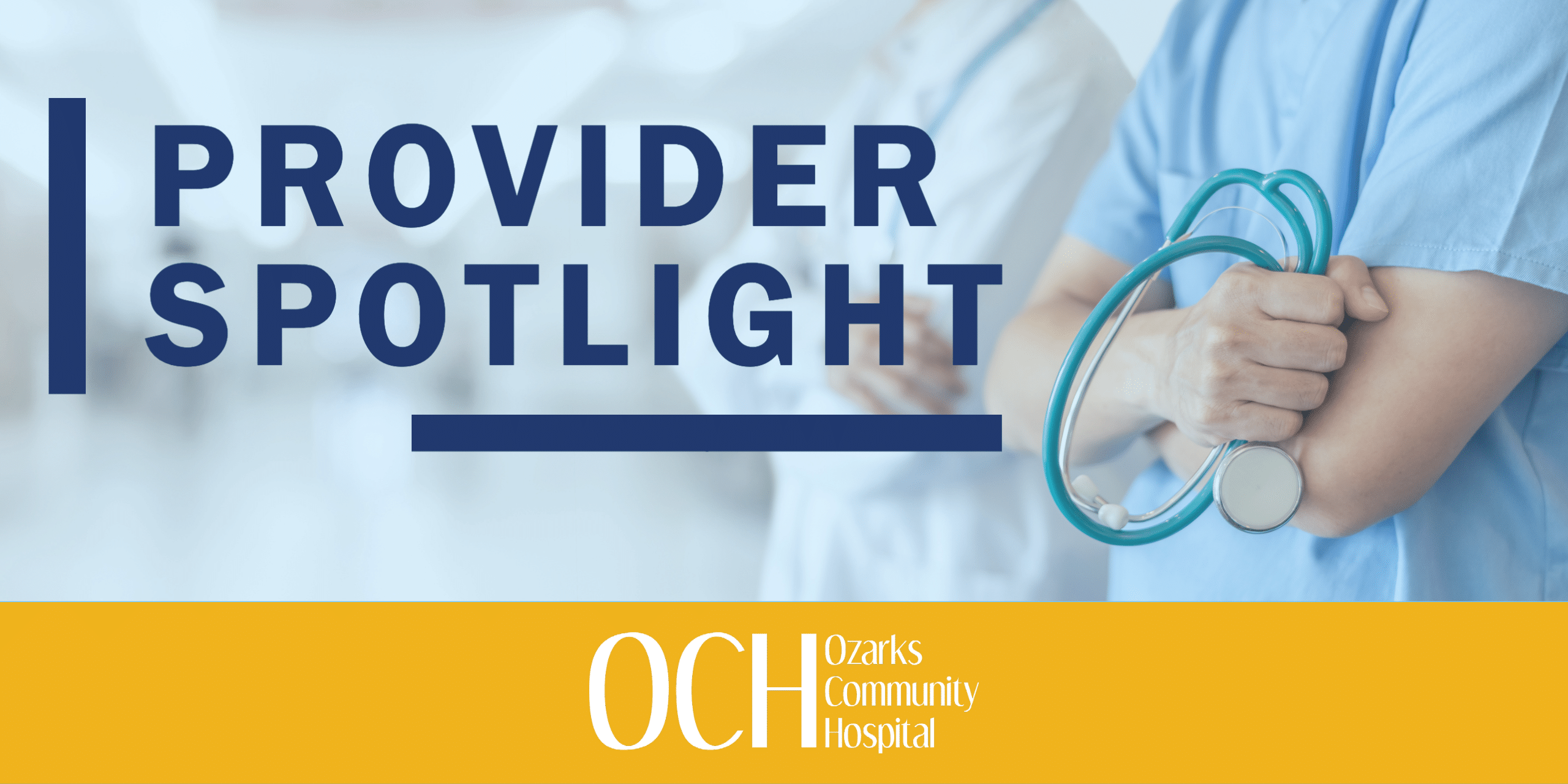 Tiffany Kirk, FNP receives recognition from the Webster County Health Department!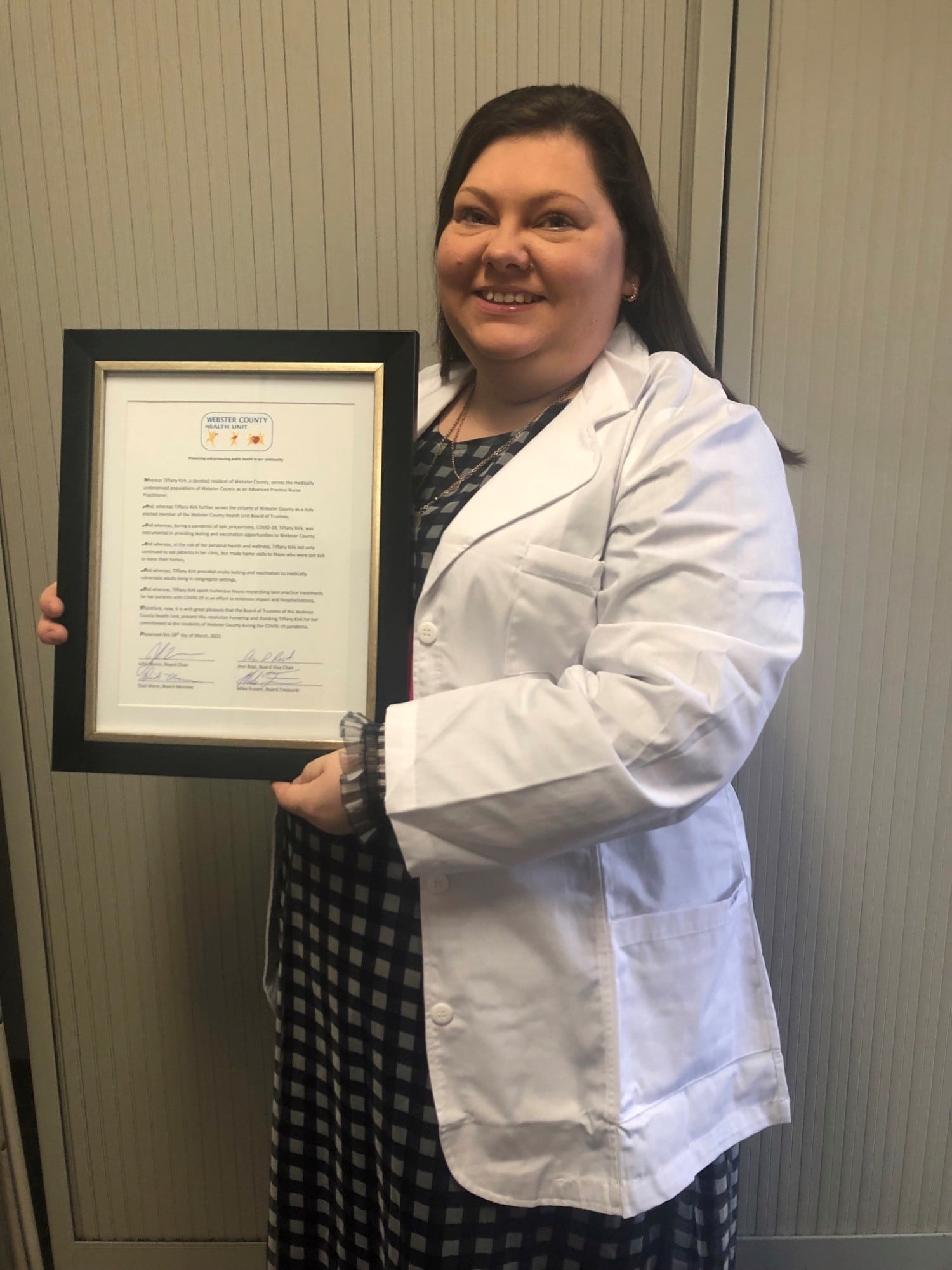 At Ozarks Community Hospital, we're thrilled when our providers are recognized within the communities that they serve. It shows how dedicated they are to their work and to the people that they treat.
On March 28, the Webster County Health Department presented a resolution honoring Tiffany Kirk, FNP for her medical care efforts during the Covid-19 pandemic and commitment to the residents of Webster County. Tiffany has served as Nurse Practitioner at our OCH Wellpointe Family Medical Clinic in Marshfield, MO since 2017.
Among other items, the resolution documents the following efforts since early 2020: 
Instrumental in providing testing and vaccination efforts to Webster County
Providing onsite testing and vaccination to medically vulnerable adults living in congregate settings
Continuing to see patients in her clinic, but also making home visits to those too sick to leave their home
Numerous hours spent researching best practice treatments for Covid-19 in an effort to minimize impact and hospitalizations
"I'm grateful to be able to serve the needs of the community during this pandemic. Our staff put in numerous hours making sure patients were seen and evaluated, diagnostic tests were administered as symptoms warranted, and appropriate treatment was provided. I am very honored to be recognized by my community," says Tiffany Kirk.
She also stressed the need for adequate physical and mental health care and education in a rural community setting, which prompted her to seek election to the Webster County Health Department Board of Directors in 2021. She has served on the Board since April, 2021, and is currently acting in capacity of Board secretary.
Congrats on your well-deserved honor, Tiffany Kirk! We're proud of your accomplishments and are glad to have you on Team OCH!
Tiffany is a primary care provider and sees patients of all ages (newborn and up). She is currently accepting new patients. To schedule an appointment with her, please call 417-859-4878 or email the link below.