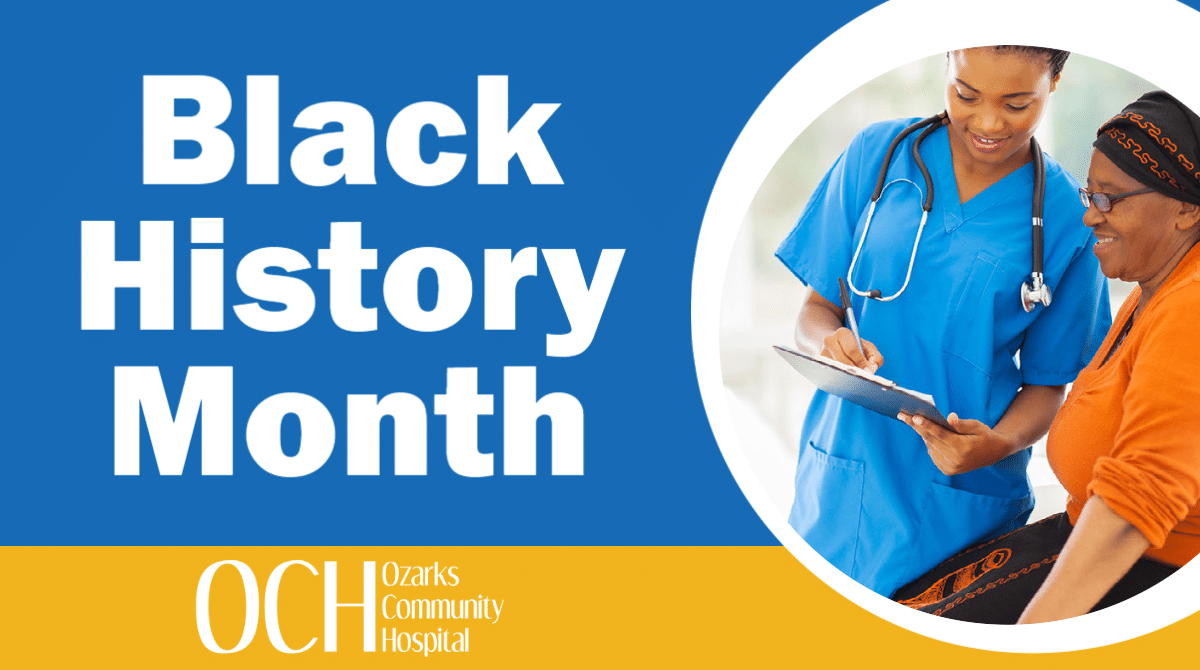 As Black History Month ends, we want to share how Ozarks Community Hospital is listening to the voices of our patients and staff to make our hospital and clinics a place of equity for all.
EQUALITY means each individual or group is given the same resources or opportunities. EQUITY recognizes that each person has different circumstances and allocates the exact resources and opportunities needed to reach an EQUAL outcome. At OCH, we are striving to do our part for Health Equity and Health Disparities. 
OCH is a part of an Accountable Care Organization (ACO) that is reaching out to Medicare patients who are in the high-risk category. We use this data in our ACO to find patients that have had a visit but have not returned for continued care needs for whatever reason. The focus is to reach and find out why the patients have not returned and try to help eliminate any barrier. Sometimes the patients do not return because of issues with transportation, language barrier, or they are underinsured. With the help of our community health workers at OCH, we can help patients in a variety of ways. Our team helps patients enroll in Medicaid, sign up for patient assistance, arrange for transportation, provide an interpreter, and address any racial barriers they may have experienced within their care experience. 
A few years ago, OCH created a task force specific to Diversity, Equity, and Inclusion. This team is made up of individuals who want to lead change and hold our organization accountable when we fall short in our continued efforts. OCH has chosen to invest in this initiative and has provided a funded position that dedicates time to leading these efforts. In collaboration with the nonprofit organization, Ozark New Hope, OCH was recently awarded a grant that will enable all employees to receive necessary education and training. These mandatory training sessions are a huge step towards helping ALL OCH personnel to better understand bias. The primary goal is to embed how to leverage the Power of Inclusion Equity and Respect in healthcare. 
We are continuing to find ways to help eliminate racism and discrimination in healthcare across the board. We want to make sure that everyone who walks through the doors of an OCH facility feels cared for and important.